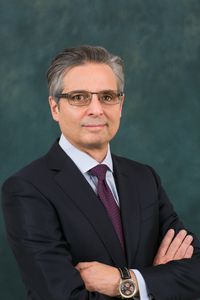 Dino E. Robusto
Real diversity of thought comes from diversity of people, who bring unique and different perspectives. When all of that brain power is at the table, there's nothing we can't collectively solve. This is how we get our power; that creates great results.
We believe that every person should have the opportunity to feel comfortable in contributing to their company, community and teammates in authentic, meaningful ways that showcase their diverse skillset. By embracing our employees' differences, respecting them for who they are and what they bring to the organization, and empowering them to do their best work, we take one step closer to setting our company and our people up for success.
CNA is proud to partner with the Diversity & Inclusion Institute as we continue our journey to implement diversity and inclusion best practices in the workplace, source top diverse talent, and learn from our industry peers.
What we can accomplish — together — is strong business growth, enhanced employee engagement, excellence in innovation and increased value that our customers receive.