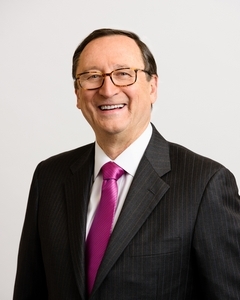 John Haley
Willis Towers Watson is proud to be a Founding Partner of the Business Insurance Diversity and Inclusion Institute. Our company is committed to cultivating an inclusive work environment enriched by our people, our clients and the communities in which we work. Why? Because the greatest ideas and discoveries have come from a diverse mix of minds, backgrounds and experiences.
At Willis Towers Watson, our distinct, connected perspective across talent, assets and ideas unlocks potential for our clients – and our employees. We look at our business and talent strategies collectively, not separately, because our success is directly linked to attracting, engaging, developing and retaining the best talent. Our approach to diversity and inclusion focuses on enriching our marketplace, our workforce and our workplace in a variety of ways. This starts with our values and global priorities, and flows through to our approach to serving our clients, driving our growth and creating a supportive environment for everyone at our company.
But we can do more – both in our company and our industry. Our clients and their organizations represent a rich fabric of cultures, beliefs, abilities, languages and ethnicities – so it only makes sense that ours should too. We cannot effectively relate to and understand our clients and other key stakeholders if our thoughts, perspectives and experiences do not reflect theirs.
The Business Insurance Diversity and Inclusion Institute offers a distinct opportunity to differentiate our market sector. I look forward to uniting efforts with my commercial insurance and broking industry peers. By championing diversity and inclusion together, we can keep our sector competitive and relevant, and create an environment that provides opportunities for all individuals.