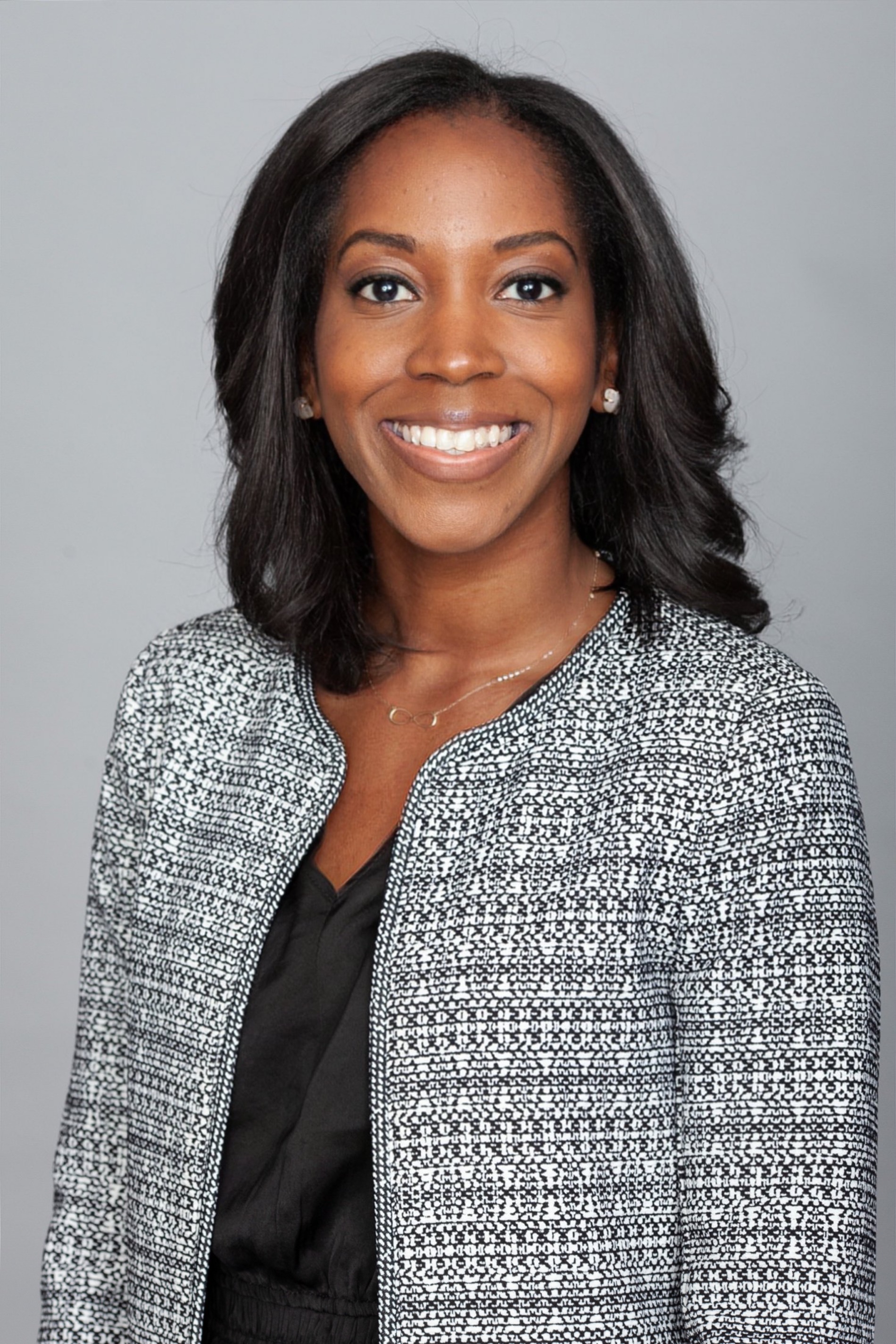 Lindsay Spann
IAT Insurance Group
Program Manager of Culture and Engagement
Lindsay Spann is a skilled leader in the field of diversity, equity, and inclusion, with a strong focus on employee engagement, employer branding, curating culture, recruiting, and partnership management. Currently serving as the Program Manager of Culture and Engagement at IAT Insurance Group, she is responsible for leading their employee engagement and DEI initiatives. She collaborates with executive leadership to enhance the organization's culture by fostering engagement, supporting leaders, and motivating employees to do their best work.
Lindsay has over ten years of experience working in various industries, including consulting services, legal, renewable energy, and insurance. She earned her B.A. in Communication Studies from James Madison University, and a Master's in Human Resources Management from The University of Richmond. Additionally, she is a Society of Human Resource Management Certified Professional (SHRM-CP).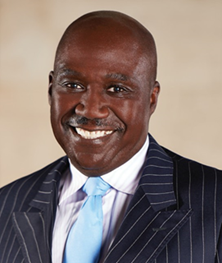 Roosevelt Giles
EndPoint Ventures, LLC
President & CEO
Roosevelt Giles has gained global recognition as an authority in Business Transformation and Digital Strategy. He brings over 30 years' experience in managing, strategic, and operational complex operations. Giles has extensive omnichannel experience in areas as: Finance, Insurance, Global Manufacturing Supply Chain, Health Care and Technology. A serial entrepreneur, Giles is the Founder of EndPoint Ventures , LLC a holding company with investments in over 12 companies with offices in 5 cities on 3 continents. As President & CEO of EndPoint, Endpoint's partner companies offer Cyber services to DoD, and Fortune 1000 companies in areas such as: Insurance, Manufacturing, Health Care, and Financial Services firms.
Giles holds several board positions including Former Chairman of the Board of Atlanta Life Financial Group, Inc., Former Chairman of the Board of Herndon Capital Management asset Management Firm,, Board Member Tabbi, Inc, Advisory Board Member Nasdaq Board of Excellence , Board Member Just Capital, Chairman of the Business Insurance DEI Council ,Chairman GHI Holding Heath Care, Tech Bridge Georgia, Former Board Member Georgia Research Alliance, and former board member of Leadership Atlanta, and Visiting Nurses Hospice Atlanta where he serves on various Board Committees such as Audit, Risk and Governance, Technology, and Compensation.
Giles sits on the Nasdaq Corporate Governance task force for corporate governance. Giles was featured in Forbes Magazine August 2020. Giles delivers talks to various organizations and businesses around the globe in areas of Cyber Security, digital transformation , and disruptive shifts in technology that can impact economies around globalization. Giles holds a BS degree in business administration and has studied at University of South Carolina, Limestone College, with advance management courses from Harvard and MIT Roosevelt is currently writing a book which features a collection of: "saying" collected from his travel to over 137 countries .
He has received from industry and private groups, including the:
Ernest and Young Entrepreneur of the year finalist award 2001
Giles delivered the commencement address at Clayton State University class of 2013.
Giles has run over 300 marathons which include running the 50 states 4x , the 8 continents (including Antarctica, 3x) the Abbott World Marathon Majors 3x , and a marathon in 53 countries at the request of his brother James Giles before he transition in 2013.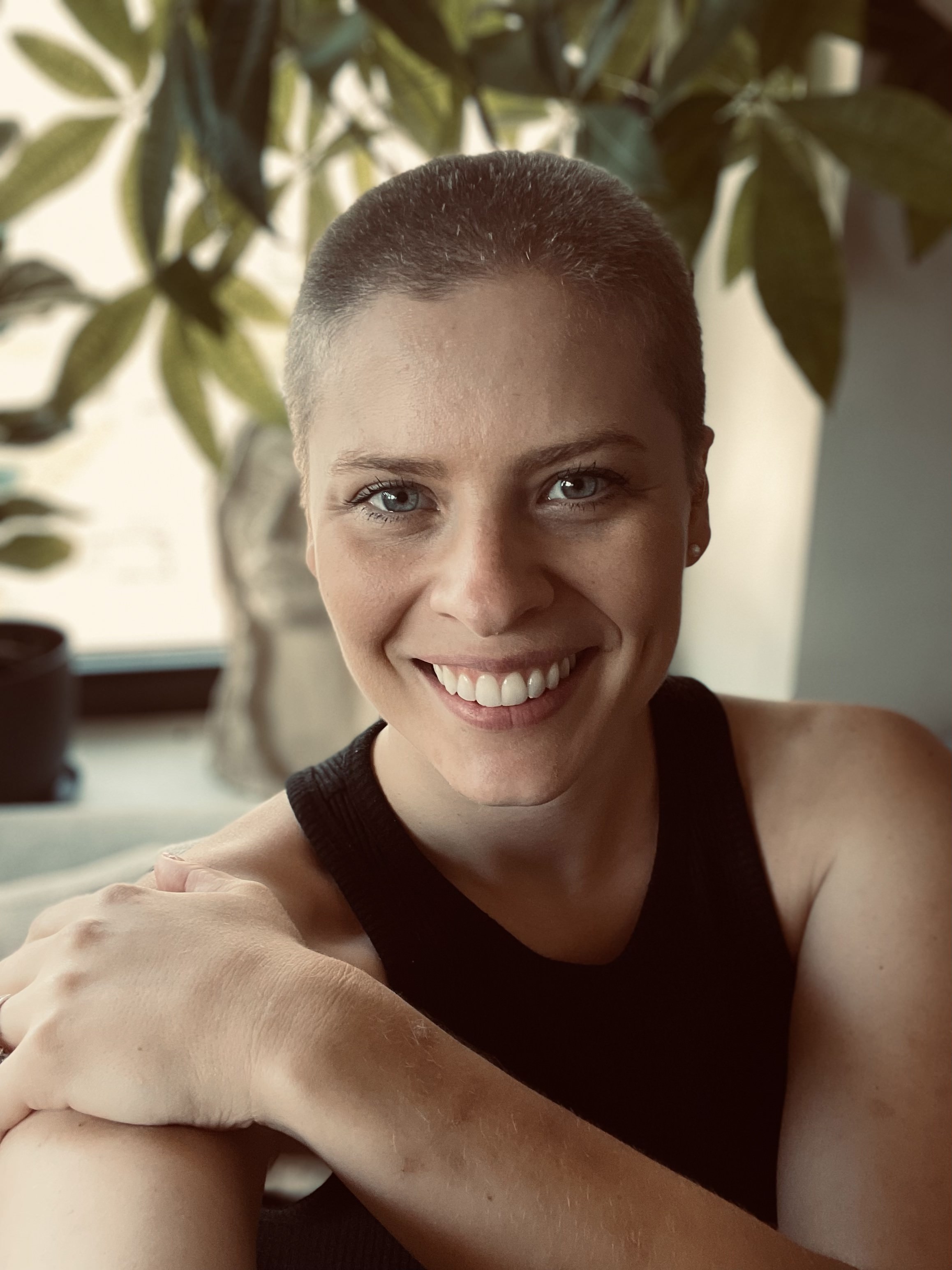 Elisa Stampf
Insure Equality
Co-Founder | CEO
Elisa "fell" into insurance after a quick stint in banking. She spent most of her time on the carrier side with regional and national carriers; she was an underwriter for commercial lines and a marketing rep for the Chicagoland area. When Elisa had the opportunity to specialize in Work Comp, she designed and implemented a countrywide training program. Throughout her insurance career, she was a sales leader, a trainer, and an advocate for giving campaigns within her companies. She earned six designations and an MBA, all while working, and has an insatiable appetite for learning and growing. She was named one of Insurance Business America's Elite Women in Insurance in 2022. After a brief visit to the agency side, her exit from the front lines of insurance propelled her to co-found Insure Equality: a community that pushes everyone forward and welcomes everyone in.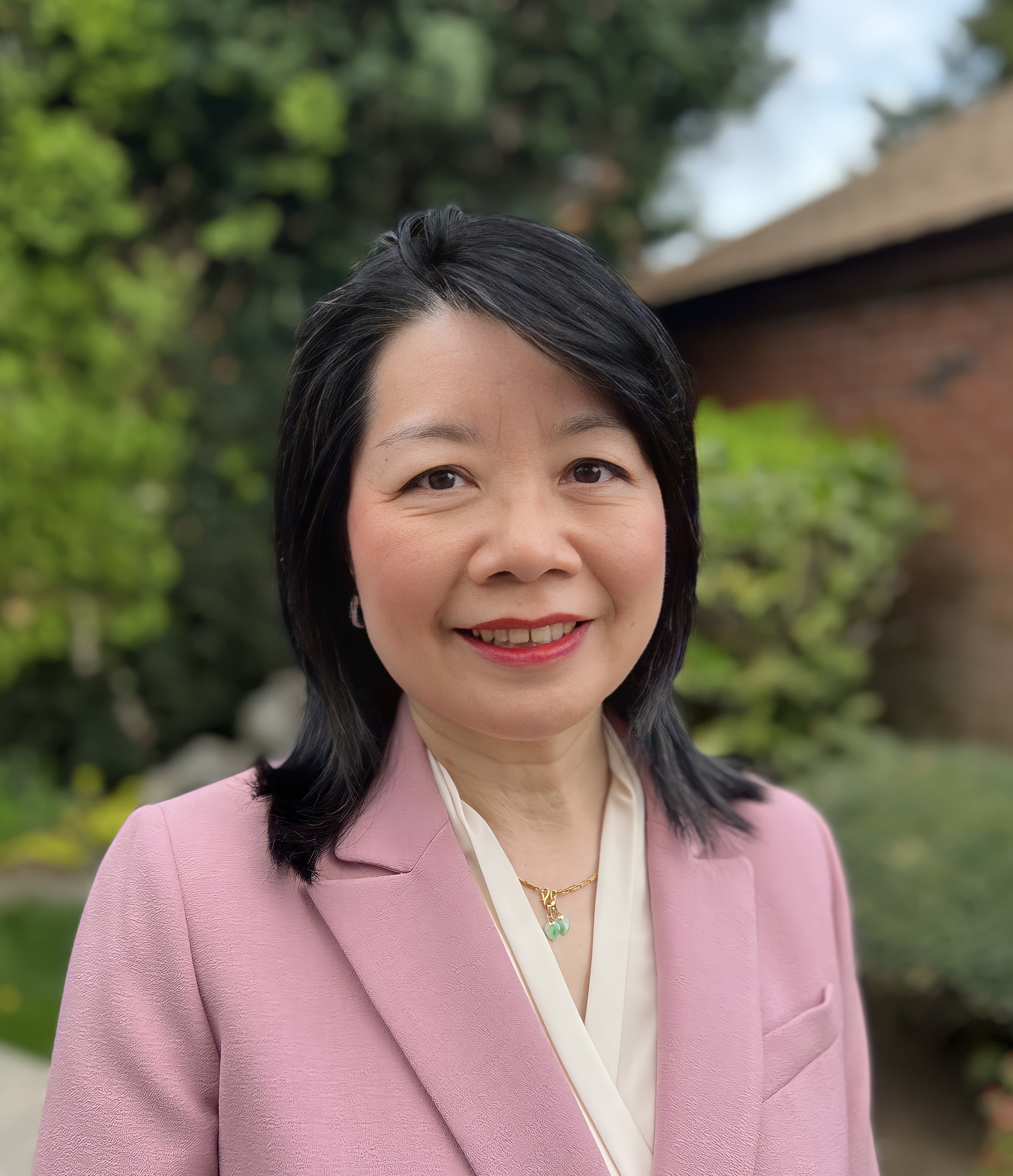 Teresa Chan
Columbia University
Director of the Master's in Insurance Management
Teresa is the Director of the Master's in Insurance Management program at Columbia University. She launched the program in 2020 after 27 years of insurance industry experience in legal, product and business development. The Master's program is an epicenter for innovation, mentorship and thought leadership, and helps accelerate career advancement for risk and insurance professionals.
Prior to joining Columbia, Teresa was an advisor on the formation of MGU start-ups funded by Willis Group that leverage emerging technological capabilities to underwrite specialized markets on digital platforms, and consultant for energy performance warranty insurance.
During 22 years at AIG, Teresa served as regulatory counsel in support of the domestic commercial insurance group. As Director of Corporate Product Development, she led the creation of new commercial property and casualty, and personal lines coverages. Based on the development of a new product for tribal governments, she built a business around products and services that served the unique needs of tribal nations as Senior Vice President of AIG Tribal Growth. Teresa was introduced to the global energy division where she was SVP for AIG Energy Warranty, and designed bespoke insurance policies to insure and help achieve financing for alternative and renewable energy technologies.
Teresa has a J.D. from Fordham University and B.S. in Operations Research from the School of Engineering and Applied Science at Columbia University. She has been recognized by Business Insurance as one of "25 Women to Watch" and ReActions Magazine as one of the "Top Insurance Women".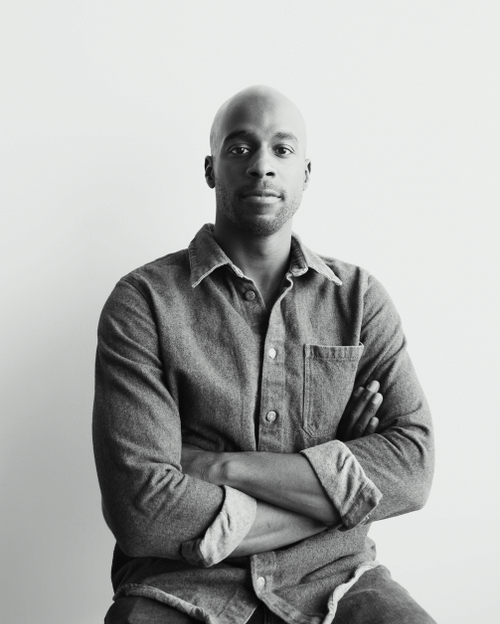 Jelani Fenton
Safari
Founder & CEO
Jelani Fenton is the Founder & CEO of Safari, a workforce development technology company that is building a modern solution to address the insurance industry talent shortage. Jelani started his career as a commercial insurance broker in Marsh's leadership development program.
Jelani subsequently transitioned into roles as an investment banker at Evercore covering insurance companies and as an underwriting manager at Rhino, a venture capital funded insurance technology company. He holds an undergraduate degree from the University of Maryland, College Park and an MBA from the Tuck School of Business at Dartmouth.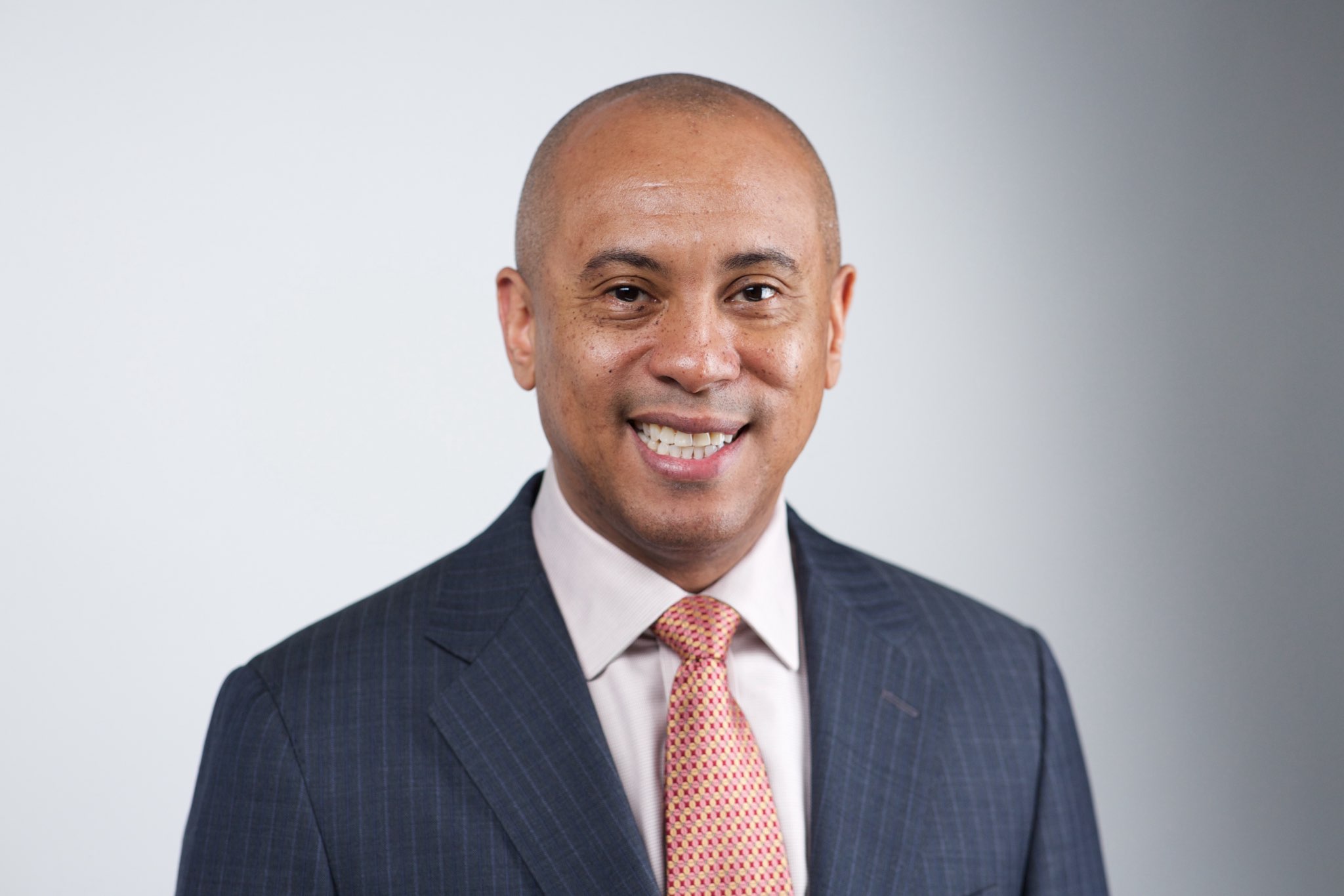 Michael Chang
WTW
Head of Corporate Risk and Broking, North America
Relevant Experience/Specialization
Michael Chang is WTW's Head of Corporate Risk and Broking (CRB) for North America. WTW provides data-driven, insight-led solutions in the areas of people, risk, and capital. Leveraging the global view and local expertise of colleagues serving 140 countries and markets, it helps organizations sharpen their strategy, enhance organizational resilience, motivate their workforce, and maximize performance.
WTW's CRB North America business comprises more than 3,300 colleagues in 63 offices across the U.S., Canada, and Bermuda. It serves over 70,000 clients in Large Accounts, Middle Market, Small Business and Personal Lines.
Prior to joining WTW in 2022, Michael served for six years as co-leader of Sompo International's Global Insurance and CEO of its Global Risk Solutions businesses where he led a client-centric white-glove service approach by offering comprehensive multi-line capabilities to accounts in select industry verticals including real estate, hospitality, financial institutions, life sciences, technology, and professional services. In his time there, he grew the business to $1.4B in gross written premium in five years. Before this, he spent nearly 20 years at Chubb, where he held various senior roles, mostly in the large account space, including the leadership of Chubb's Commercial Insurance Global Risk Management Group and the Global Real Estate Unit, he was a pioneer of industry specialization, spanning all lines of business, and an early adopter of the data and analytics-based approach.
Education and Credentials
He began his career as a financial analyst and holds a degree in Multinational Business Management at the University of Pennsylvania – The Wharton School. Michael is also a long-time advocate of developing meaningful and impactful Inclusion and Diversity programs and his work in this area is recognized throughout the insurance sector.
Michael's broad experience and comprehensive knowledge in developing both industry and product specialization is well recognized in the insurance marketplace.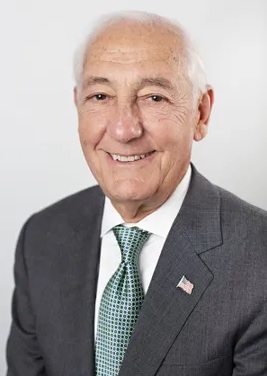 William Frazier
American Veterans Group
Co-Founder
William brings over 45 years of comprehensive experience to American Veterans as a leader in business and non-profits. Before co-founding American Veterans Group, William served as managing partner at Gates Capital Corporation where he oversaw a team of 30 investment professionals dealing with institutional business in all asset categories. Prior to Gates Capital Corporation, he was co-head of global fixed income at Oppenheimer & Company. During his 20 year tenure at Oppenheimer he successfully grew the Fixed Income business to be a leader in the industry, Early on in his career, William was head of Municipal Trading at JP Morgan.
William is currently active in the financial services industry, serving on bond and commodities industry boards. He also shares his expertise philanthropically for the benefit of his local community, serving on the Board of Trustees for the Northwell Health System and formerly chairman of the board of Northwell's Huntington Hospital. He has served in numerous roles at Northwell Heath, including Investment Committee board member, past chairman of the board of trustees for Huntington Hospital, chairman of their finance committee, and is currently a member of the executive committee.
William currently serves on the Northwell Investment Committee as chairman of the fixed income sub-committee. As chairman of the fixed income subcommittee, he is responsible for all fixed income investments in the corporate cash portfolio, endowment funds and pension plan funds. For his work with American Veterans Group, William received the 2022 Mary Lanning Public Service Award from the Insurance Federation of New York. Mr. Frazier graduated from Hofstra University with a B.A. in Finance in 1971. He holds the Series 7, 8, 24, 53, and 55 licenses.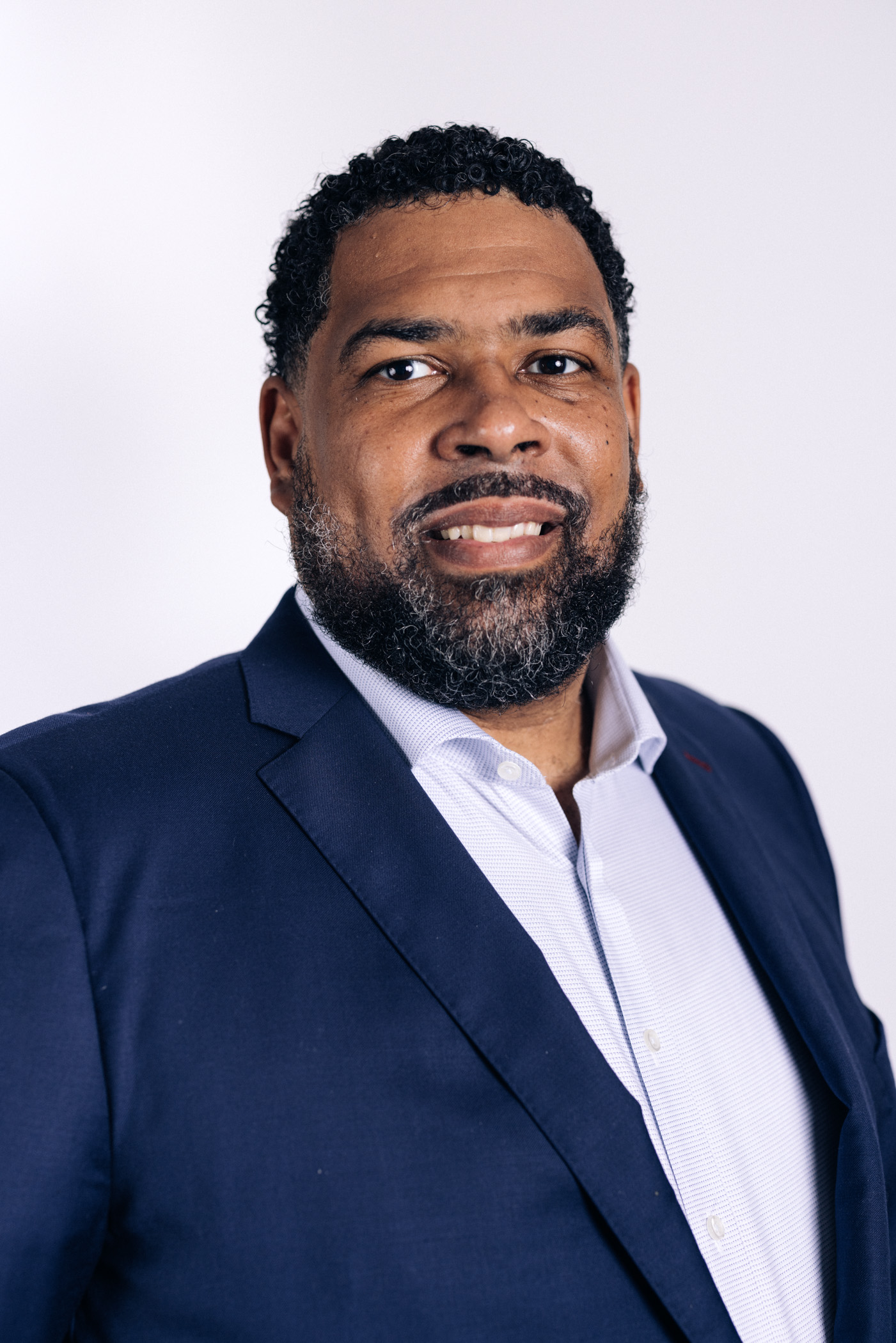 Sean Gleason
Argo Group
AVP, Underwriting ‑ Financial Institutions
Sean Gleason is an experienced financial lines underwriting professional, with a focus on financial institutions (FI) business and over 10 years of industry experience. He currently leads Argo's central region for their FI team. Through this role he manages longstanding industry relationships, drives profitability, and shares expertise with the next generation of underwriters.
While driving underwriting success, Sean has kept a passion for DEI, which he sees as an important piece of fair business practices. His passion has manifested via engagement with employee resource groups at multiple employers, the Professional Liability Underwriting Society, the National African American Insurance Association, speaking up for those who were not present, and brining DEI into conversation through a lens of win, win results.
He has been quoted to say "treating people well is an appreciating asset" and is happy to participate on a board that displays that sentiment.